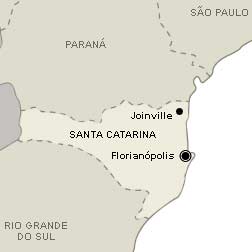 Along with approximately 550 thousand inhabitants, Joinville holds an interesting fact: it is the only city that is the largest at a state (Santa Catarina), but is not its capital in Brazil.
Joinville plays an important rule at the Santa Catarina Economy. The city is an important industrial, financial and commerce center. Most of its population descents from the German and the traditional German food, beer and architecture (visible at the city portal) are easy to be spotted  at the city.
Moreover, Joinville is a charming city that has everything that a big city has, but also provides more quality of life for those that live there. Approximately 2 hours away from Curitiba and from Blumenau by bus, Joinville is also famous for having one of the strongest futsal (five a side) teams in Brazil.
Useful telephone numbers: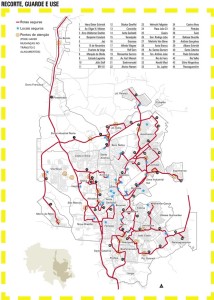 Emergency: 192
Fire Department: 193
Police: 190
Bus Station: (47) 3433-2991
Taxi: (47) 3432-3333 | 3417-4949
You can also check the website made by the city hall to serve tourists by clicking here.
To apply for an internship in Joinville fill in the application form bellow.